One of my favorite projects this summer involved Winterthur's doll collection. With about 50 dolls in the collection, only half had photographs in the online catalog. I took photographs of the other half, and then I learned how to add metadata to the images and edit them in Photoshop. Now the cataloguer shots that I took are available to the public on Winterthur's online catalogue, which was exciting to see.
The second part of this project involved distilling several papers written by Winterthur graduate students into descriptions for the catalogue. This job had the double benefit of updating the detail and accuracy of the catalogue entries and teaching me more about doll history.
Taking the photographs was also a wonderful way for me to familiarize myself with the dolls Winterthur owns and as well as doll-making history and styles. The reference books that I looked at from Winterthur's library and the student papers that I read about certain dolls stayed far more firmly in my mind with the framework provided by actually handling these objects.
I find dolls to be a particularly compelling because they give a concrete connection to children from the past, and how they might have played. I think that my favorites were the "Grödner Tal" dolls, a type of wooden doll with painted features manufactured in Germany in the 19th century and exported for sale to other parts of Europe and North America. However, several of the larger dolls with cloth bodies also reminded me a lot of modern American Girl dolls- children's preferences have not changed much over the centuries!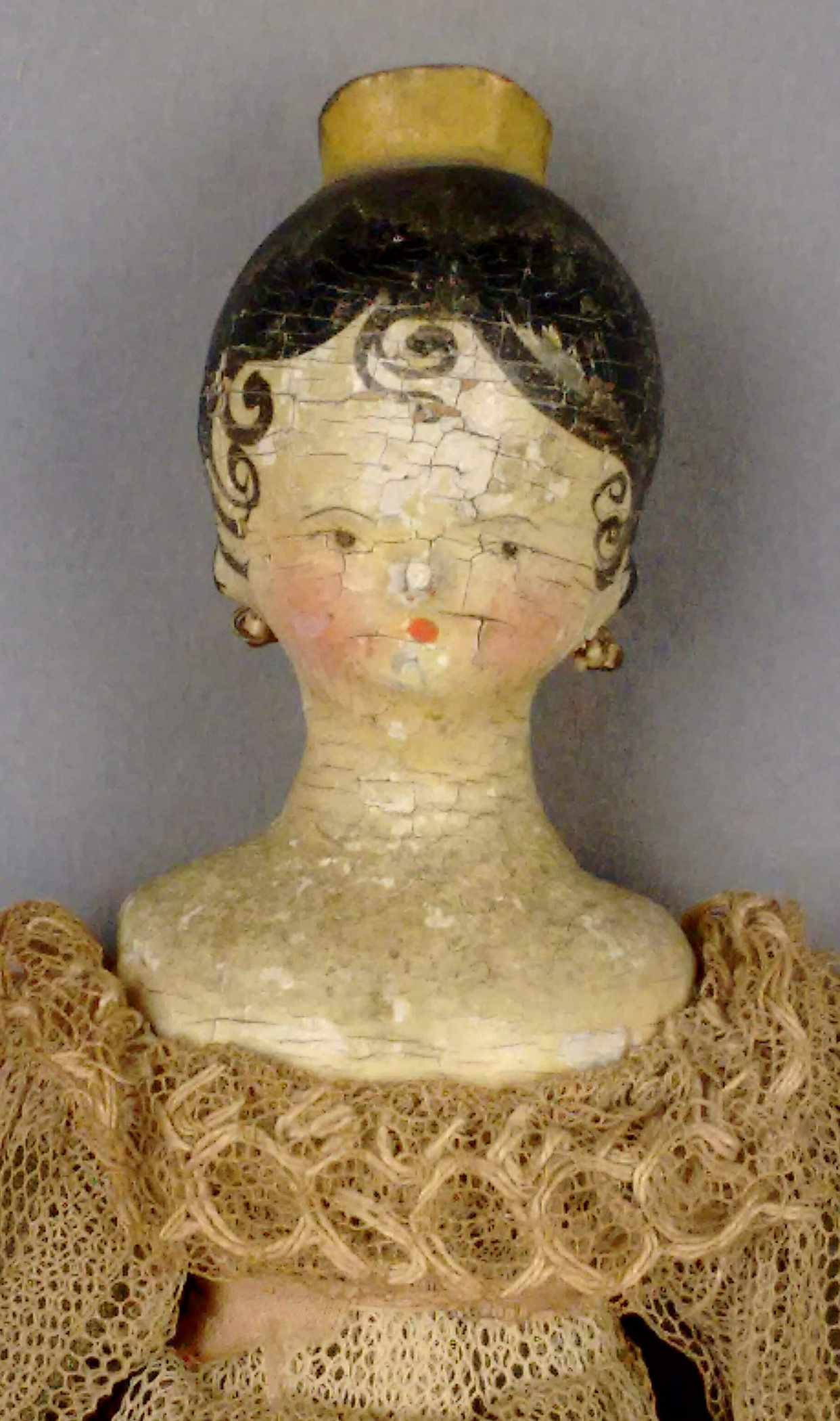 One of my favorite parts of working at Winterthur was the fact that whenever we went into the storage rooms to get an object, it felt like a treasure hunt- I had no idea what I would find when I lifted a lid. However, I will admit that uncovering several of the dolls gave me a bit of a shock (they were slightly scary for children's toys!).

(Note: While I took all the photographs included in this blog post, I sourced them from Winterthur's online catalog, and the copyright belongs to the Winterthur Museum)