Hi! I'm late, it's true i'll admit it. Weeks have passed since my last blog update, so I'm thinking the best form for this post is a recap of what I've been up to for the last five or six weeks and some concluding thoughts before my internship winds down tomorrow.
Curatorial Stuff

Since my last update, we have completed the Nordic exhibition catalogue and sent it to the publisher. Klaus Ottmann, the show's curator, used my research in writing the image captions and as a result, I am being thanked in the book's introduction!
I extend a special thanks to… and to Charlie Parsons, who assisted Dr. Ottmann on the research for the catalogue entries as part of his Woody Internship in Museum Studies from the College of William & Mary in Williamsburg, Virginia.
This was such an honor and a pleasure to work on. In addition to research, I proofread both the Nordic catalogue and the catalogue for our upcoming Zilia Sanchez solo exhibition. I firmly believe this type of research and close reading has dramatically improved my ability to think and write about art as well as my passion for continuing in the field.
Exhibitions
As part of my assignment to research other DC special exhibitions, I visited a total of 4 DC museums this summer. I synthesized my impressions of shows at the NGA, Hirshhorn, SAAM, and National Museum of Women in the Arts into a presentation, which I present tomorrow. The presentation highlights positives and negatives from an exhibition and program planning perspective. I conclude my discussion of each show with a lesson I think the Phillips could glean from the execution of these shows.
Also for exhibitions, I've updated spreadsheets of image checklists and participated in meetings to plan upcoming shows
Public Programs
The list goes on! This summer I staffed the after-hours programs we host every Thursday, doing a variety of things from taking tickets to supervising craft stations.
Additionally, I've researched program ideas and potential speakers relating to the art of Zilia Sanchez as well as the art included in The Warmth of Other Suns, an upcoming show centered around migration and immigration. I explored an idea for a Zine making workshop in depth and drafted a budget. I'm told Programs may use my idea Spring 2019 when the Zilia show goes up.
I also edited and optimized our visitor survey form to consolidate two spreadsheets into one and optimize questions for analysis.
Working with Programs has sparked my interest in engaging new visitors and planning events where people can form deeper connections with the arts.
Music
Ah Phillips Music. We finally finished generating webpages for each performer in the 2018-2019 concert season. I also drafted promotional tweets advertising a series of concerts, which were tweeted from the official museum twitter.
Later, I copy edited the season brochure before it went to the publisher. Most recently I helped make a filing system to archive contracts and brochures from past concerts.
Misc Stuff
In between all of that fun stuff I've thankfully found the time to talk to several different departments within the museum and in other museums. I've had three informational interviews: one with Development, one with a Registrar, and one at SAAM with a Programs Assistant who used to intern at the UMD Center where I work now. I also saw the inside of the conservator's studio, which was super super cool.
I've also recently organized and filed loan letters for another curator, attended a gallery opening at UMD, and of course, spent a lot of time on Hyperallergic.com
Meeting people from so many different ends of the museum world has expanded my perspective on what museum careers can look like and gifted me priceless insight on where I want to go with my career and what I need to do to get there.
Conclusion
It's been a wonderful summer. This internship surpassed my highest hopes for what a summer program can be. I'm not exaggerating, this has been a formative experience for me and has completely altered my perspective on museum work and art history. I owe eternal gratitude to (alphabetical order i'm not ranking) Caitlin, Caroline, Kathryn, Kelley, Klaus, Liza, the rest of my brilliant coworkers and bosses, and of course the generous Woody family for making this such a fun and educational experience.
I attached some images below. Some of them relate to my summer experience, and some do not.
Sam Gilliam
Along. 1969.
Acrylic on canvas
111 x 144 x 2 inches (281.9 x 365.8 x 5.1 cm)

Anne Truitt
15 Nov '65. 1965.
Acrylic on paper
20 1/2 x 27 1/2 inches (52 x 70 cm)
Josef Albers
Luminous Day, 1947-1952
Oil on Masonite
11 x 21 1/2 inches (27.9 x 54.6 cm)
Hilma Af Klint
Parsifal, nº1 (1916)
Watercolor or Ink on paper
n.a.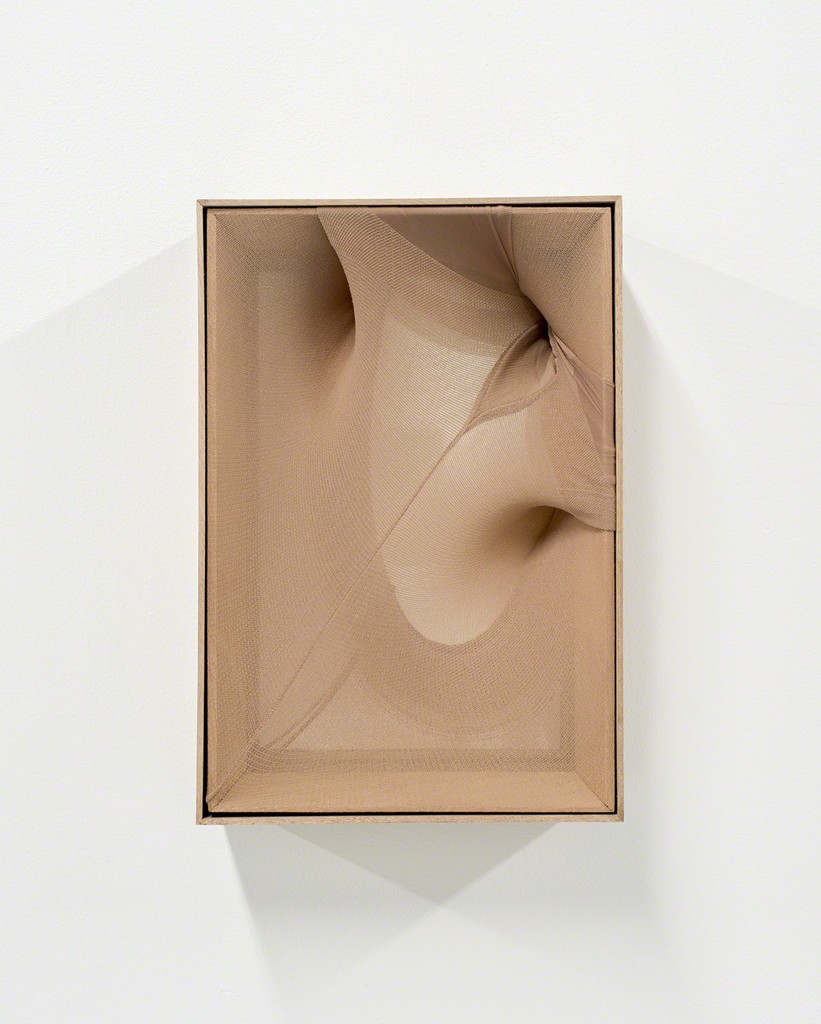 Martin Soto Climent
Gossip. 2017
Tights, mirror, banak wood
12 1/5 × 8 3/10 × 3 9/10 in (31 × 21 × 10 cm)